HOLIDAYS WITH CHILDREN IN ISRAEL

Israel is a convenient country for traveling with children, there is a lot of entertainment for children of all ages, and everywhere there are facilities for mothers with children and prams. So you made the right decision if you decided to spend your vacation with your children and chose Israel for this.
You can have tons of reasons to come to Israel: holy sites, architecture, beach holidays, history. For a holiday with a child in Israel there is clean air, a developed infrastructure, but most importantly, a national love for children. In Israel, your child will be happy, which means you will too!
More than 2 million children live in Israel, which is more than 30% of the country's population. The average number of children in an ordinary Jewish family is 3 children. Most are accustomed to relaxing with their children. Quite often, you can even see a week-old child in a restaurant or hotel as a travel companion for happy parents. It is Israel that is one of those resort countries where you can enjoy a full vacation with children.
From this article, you will learn why you should travel to Israel with your kids and use a private driver for your vacation.
HOTELS FOR YOUR HOLIDAYS WITH YOUR CHILDREN IN ISRAEL
1 adult +1 child.
If you decide to come to Israel with your baby, then you must understand that this is not the most economical travel option. Unfortunately, the discounts provided for children staying at the hotel do not apply to you. You can only count on accommodation in a Double Room. Very rarely, in "off-season", hotels can make a SINGLE + CHD discount.
1 adult + 2 children.
This option is similar to the previous one, with the only difference that the accommodation will be - double room + child, Double + CHD
Parents + 1 child.
If you decide to come with one child, then you can choose any hotel in Israel - almost all hotels in the country have accommodation in Double + CHD double rooms, where there will be an extra bed or a sofa bed for the child. If you are arriving with an infant under 2 years old, then when ordering a hotel, do not forget to remind you to be provided with a BABY COAT cot, in many hotels this service is free.
Parents + 2nd and more children.
If you are traveling with several children, then when choosing a hotel, you need to clarify with us in which of the hotels there are special family rooms. Israeli hotels have rooms that can comfortably accommodate a family with 3-4 children. If there are no special family rooms in the hotel of your choice (usually these are tourist class hotels), then it is possible (but quite expensive) accommodation in two standard double rooms, connected by a door - Connected.
Accommodation of children in hotels up to a certain age is offered with significant discounts, therefore, when choosing and booking a hotel, ask how old the hotel considers a child to be a child. Standard option - up to 12 years old.
CHILD'S NUTRITION ON A HOLIDAY IN ISRAEL
If you are traveling with a small child, the issue of nutrition is very relevant. There are many hotels in Israel, the rooms of which have mini-kitchens and in almost all hotels there is a tea corner (kettle and tea/coffee set), where you can always dilute milk mixture for the baby or warm-up food. In grocery stores or Superpharm / Newpharm chain stores, you can easily buy milk cereals (~ $ 3 per pack) and vegetable/fruit mixtures (~ $ 1.3 per jar) for babies. There are no meat purees on sale. There is always a large selection of fresh fruits and berries at any time of the year, prices for everything are exactly lower than Russian ones.
However, the presence of a mini-kitchen in the room will greatly facilitate the task of feeding a toddler or infant. Usually, this is a sink, refrigerator, stove, or microwave oven, and a basic set of dishes.
Contact us and we will select a hotel for you with a mini-kitchen in the rooms!
Unfortunately, there are not so many all-inclusive hotels in Israel, there is a hotel on the Dead Sea and several in Eilat.
SWIM AND REST WITH YOUR CHILDREN IN ISRAEL
In the Red Sea (Eilat), the water temperature is +23 degrees almost all year round, and the air temperature in winter and spring is +25 degrees on average.
On the Mediterranean Sea, the beaches of Netanya, Tel Aviv, Bat Yam, the official bathing season begins in April and ends in October.
In winter, when it is already cold to swim in the sea and the outdoor pools of hotels, it is very important to have a pool with heated water in the hotel. By the way, keep in mind that in all hotels, children under 14 (and some under 16) are not allowed to enter the spa. Therefore, you will have to think in advance about what your child will do when you are in the spa.
Below we suggest that you familiarize yourself with a list of hotels that have heated pools.
ENTERTAINMENT FOR CHILDREN ON A HOLIDAY IN ISRAEL
The entire infrastructure of Israel is designed to accommodate families with children. The beach is without a doubt a great playground for children of all ages. Most of Israel's beaches are free, making them one of the cheapest summer activities.
Also, in many hotels in the resorts of Israel, there are children's clubs where your children can have fun and interesting time on their own or with the help of qualified staff. The Kingdom of Children at Isrotel King Solomon's Palace Eilat and the Eladoudes Clubs at other Isrotel hotels in Eilat offer children of all ages many attractions, activities, and a lot of fun. All events are held under the guidance of professional educators and mass organizers - entertainers.
The Fattal hotel chain also offers guests of all ages a variety of activities and pleasures. The hotels on the Dead Sea and in Eilat have the latest children's clubs, equipped with a variety of games - Jimburi, computers, PlayStation, as well as mini-golf courses, children's pools, water slides, and inflatable attractions.
Also, you can use the services of nannies.
What is important, the language barrier is quickly overcome in the children's environment, children are constantly getting to know each other and find new friends, Russian-speaking, or from other countries.
WHERE TO TAKE A CHILD IN TEL AVIV DURING THE ISRAELI HOLIDAY
If you come to Tel Aviv during the warm season, it is worth visiting the Meymadion Water Park, where, in addition to swimming pools (for adults, children, with artificial waves), wonderful water attractions are arranged - the center of attraction for Israeli children. On land, there is also where children can turn around - a whole playground for climbing, crawling and jumping has been built in the park. The park is open from June to October.
Luna Park is the largest amusement park in Tel Aviv, located opposite Ganei Yeshua. Luna Park offers rides for all ages, from carousels for the little ones to dizzying rides designed for adults only. Luna Park is open on Saturdays and holidays, daily in July and August. Friday is not a working day.
Mini Israel is a collection of models and structures of our country, made on a scale of 1:50. The collection contains dozens of layouts but is constantly growing. Opening hours: daily until sunset, Friday until 14:00. You can also book excursions with us visiting Mini Israel - Tel Aviv Jaffa Mini Israel and Tel Aviv Jaffa Mini Israel Abu Gosh. The cost of these excursions is $ 65. We will of course provide a discount for your little ones.
"Superland" Rishon Le-Zion - west. A popular amusement park in Israel. Offers leisure activities for children and adults: roller coasters, waterfall boats, bungee, etc.
Opening hours: 9:00 - 16:00.
YAMIT2000 Water Park is one of the largest water parks in Israel with SPA services! Pools of various sizes, water slides, "Child's World", "paddling pool" located in a shady location, jacuzzi, and sports grounds. Suitable for all ages.
Address: Holon, Kiryat Sharet district, st. Migrants Shlomo, corner of st. Har ha-Tsofim.
Opening hours:
Sunday-Thursday 8.00-23.00
Friday 6.00-18.00
Saturday 8.00-17.30
WHERE TO TAKE A CHILD IN JERUSALEM ON AN ISRAELI HOLIDAY
Jerusalem Time Elevator offers a one-of-a-kind 30-minute multimedia virtual reality time travel into the history of Jerusalem. The hall, which used to be an auditorium and has recently been refurbished, has special chairs and a floor that can convey special effects of movement. The journey through the history of the city ends with a flight simulation over today's Jerusalem. The time elevator will be interesting for children over 5 years old, it is a very exciting attraction.
Address: Hill Street 37 (House of Agron, next to the pedestrian street Nahalat).
WHERE TO TAKE A CHILD IN EILAT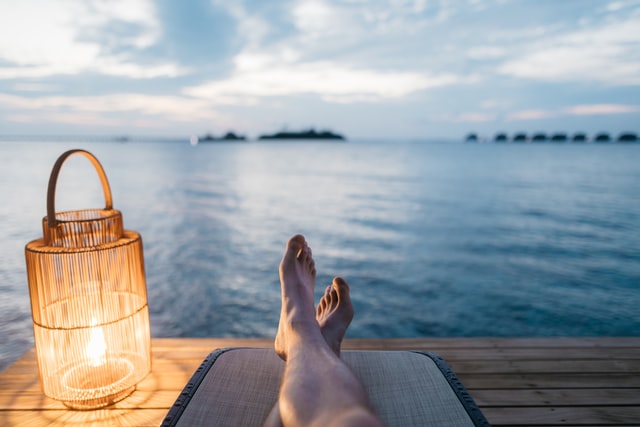 Kings City is a huge amusement park in Eilat. The city of kings was built at the end of the Eilat embankment, next to the eastern lagoon. It is a huge majestic complex, which houses an amusement park, reminiscent of a royal palace. Its visitors take an unforgettable journey back in time - they walk through caves carved into the rock, sail in a boat through the halls of King Solomon's palace and participate in a variety of entertainment events that are designed using the world's most advanced technologies.
Opening hours:
Sunday - Thursday from 9.00 to 18.00
Friday - until 15:00 (Ticket offices always close 3 hours before the park closes).
Location: next to the waterfront, not far from the "Herods" hotel.
The Underwater Museum - Aquarium - is considered the main attraction in the city. At a depth of 6 meters, through the glass walls of the two observation rooms of the Observatory, visitors can see amazing pictures of the life of the underwater world. Here you can see one of the main underwater beauties of Eilat, the coral reef "Japanese Gardens". Many fish of different sizes, colors, and shades scurry about in its thickets. They say that they are not specially fed, but they are going here, perhaps, to observe people.
There is a cafe at the top of the observatory where you can have a cup of coffee and then go up to the observation deck at the top of the tower.
The Observatory Marine Park also has a reef pool, an aquarium, and separate pools for sharks, rays, and sea turtles.
Dolphin Reef is an attraction and at the same time a unique nature reserve located in Eilat on the Red Sea. All visitors to the reserve can watch dolphins in their usual habitat. You can swim with them, play, and even take a picture of the memory. In the "Dolphin Reef," you can relax on the beach, sit in a cafe. The reserve offers a seawater pool and a relaxation pool where you can listen to music. In short, Dolphin Reef is a favorite place for families with children.
WHERE TO TAKE A CHILD IN THE NORTH OF ISRAEL
Rest on Mount Hermon (Provided that there are snow and weather conditions allow)
Hamat Gader - here you can swim in thermal mineral pools with a jacuzzi and a "waterfall", you can just splash in the cool water or ride on the water slides. You can also visit a crocodile nursery and a small menagerie.
Shfaim Water Park is the largest water park of its kind in Israel. The park offers a huge selection of water activities: pools, water slides, water attractions, jacuzzis, and much, much more. "World of childhood" in Shfayim is an amazing world of water entertainment for children under 10 years old. Address: Kibbutz Shfayim.
Luna-Gal Water Park A popular water amusement park in Israel: water slides for children and adults, swimming pools, descent on inflatable chambers, and much more. Sun loungers and trestle beds in the shade, green lawns. Here you can relax in the soft shade and watch your children run along small bridges over miniature canals or splash in the water. If you want, you can keep them company and ride with them from the small slides "Octopus" and "Elephant". For lovers of light adrenaline and dynamics - steep water slides with long or spiral descents. Address: "Hof Golan".
Sports Center "Canada". is located in the north of Israel in the city of Metula, located in the Upper Galilee. This is one of the most wonderful and attractive tourist resorts in Israel. The ice arena of the Sports Center "Canada" is the largest in Israel. It is here that professional and international figure skating competitions are held, as well as shows with famous figure skaters.
Kayaks in Kfar Blum - Beit Hillel. Kfar Blum's largest kayaking center, Beit Hillel in the Upper Galilee, has welcomed outdoor enthusiasts for over 20 years and offers a wide range of recreational opportunities. Here you can go on an exciting journey along the Jordan and Khatsbani rivers on kayaks or inflatable rafts. Descent routes (by the way, the longest and most turbulent in Israel) pass in picturesque places, among the rocky shores, overgrown with bushes and trees, pulling green branches to the water. You can come to Kfar Blum with your whole family or with friends and stay overnight in camping, which has everything you need for a comfortable stay: lawns for tents, equipped toilets and showers, a cafeteria and picnic tables.
TRAVELING BY A PRIVATE CAR WITH A DRIVER WITH YOUR CHILDREN IN ISRAEL
According to Israeli traffic regulations, it is not allowed to carry children under the age of 14 in the front seat, unless the child is in a device suitable for his age and weight and equipped with a seat belt.
It is forbidden to transport children under 4 years of age in a car unless they are in a special device equipped with seat belts.
If you rent a car with a driver in Israel, you will definitely get a child car seat from our company.
OTHER USEFUL TIPS FOR A VACATION WITH CHILDREN IN ISRAEL
And of course, so that the vacation is not overshadowed by troubles - our reminders.
1. Do not forget to protect your child's skin with sunscreen, in Israel under the hot sun you can get a sunburn in a few minutes.
2. Wherever you are, wherever you are going, always have a bottle of water with you, you need to drink a lot.
3. Please note that children under 14 years of age are generally not allowed in spa hotels. Therefore, most likely the child will have to be left while you visit the spa in the kids' club or with a nanny. Or take turns to go to the spa :)
4. Pampers are not worth taking with you. They can always be bought in grocery stores, supermarkets, and Superpharm / Newpharm stores.
Take the children with you, because during the journey, the kids experience a leap in development, the boundaries of consciousness expand, and fantasy manifests itself. You will definitely notice the changes in your baby - new words, skills because the journey is the intellectual development of the child!
We have extensive experience in organizing holidays in Israel for parents with children, we humbly consider ourselves experts in this field and do it with pleasure!
We will try to organize your tour in such a way that children not only do not seem like a burden to you but, on the contrary, would deliver a lot of joyful moments with their good mood and well-being. Well, little vacationers would get as much pleasure as their parents.
Did we forget to write about anything? Do you want to know something from us? Write to us and we will answer you as soon as possible!