TAX-FREE REFUND IN ISRAEL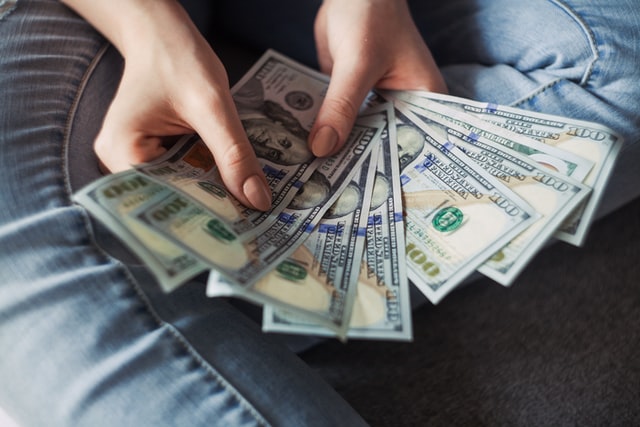 A tourist can buy goods at a significant discount in Israel, as in many other countries around the world. More precisely, not with everything discounted, but with a portion of the cost of the goods refunded upon departure from Israel. This portion is roughly equal to the amount of VAT, which is 17 % in Israel. "Approximately" because a commission will be charged for issuing this specific refund at the airport.
THERE ARE SEVERAL CONDITIONS FOR OBTAINING TAX-FREE IN ISRAEL
1. The store from which the purchase is made is located outside of Eilat (in this city, goods are not subject to VAT, and therefore there is nothing to return to the tourist).

2. The store where the product was purchased must be authorized to process Israeli VAT refund documents.
3. The total amount of goods purchased concurrently must be at least 400 shekels (approximately 130US dollars at the rate of 01/2022). Multiple receipts from the same or different stores totaling 400 shekels or more do not qualify for a VAT refund in Israel.
4. The goods must not be food, tobacco, or beverages. It could be jewelry, clothing, cosmetics, salt, Dead Sea mud, or anything else.
5. The recipient of the VAT refund cannot be an Israeli citizen or resident.
6. There is no VAT in Eilat, and goods are tax-free in the southern city.
TAX-FREE REFUND PROCESS IN ISRAEL
When purchasing a product, ask the seller if the store has the authority to issue a VAT refund in Israel. If the answer is yes, the seller must be informed of the passport data to carry out this procedure. And, of course, if you have your passport with you, it's preferable to simply show it. Purchased items must be kept in their original packaging until leaving Israel.
The majority of international flights depart from Terminal 3 of Ben Gurion Airport in Tel Aviv. Almost all flights are checked in on the third floor. The necessary counter for registering documents for VAT refunds is located in the long hall in front of sectors A, B, C, and D. For reference, the letter "C" is on one of the columns opposite the counter. V.A.T. is written in red letters on the counter. There is also a sign that says "VAT refund."
You should visit this counter before passing through the airport security screening and checking in for your flight. You must hand over your passport, along with forms and a check, to the employee at the counter. Then present the merchandise (no need to present jewelry - they are shown directly at the VAT refund in the Duty-free zone). If several items were purchased, it is usually sufficient to slightly open the package and show one thing - each item does not need to be taken out.
The employee quickly enters the tourist's information into the computer and stamps the form (it is important to check that he did not forget to do this right on the spot). After that, you must take a step back and pack the items in a suitcase. If there are a lot of items or if they may raise suspicion among airport security officers when checking hand luggage before passport control, it is best not to take them on board. Following that, you can register in the sector indicated on the electronic scoreboard. When you arrive at the desired sector, tell the airport employee which city you are flying to, and they will direct you to the appropriate queue.
Each passenger departing from Israel is interviewed, both as a tourist and as a resident. After a brief interview, check-in for your flight and your luggage. After that, you proceed to passport control (there will be a check of hand luggage along the way). After passing through passport control and exiting the corridor, you proceed to the Duty-Free shopping area. You must stay to the right. There are cash desks behind the blue-and-yellow figure of a bird where you can get your money back.
GET YOUR TAX REFUND AT BEN GURION AIRPORT
The cash registers are labeled with the red letters V.A.T REFUND. Present your passport and the receipt that was stamped at the V.A.T. If you are eligible for a jewelry refund, they are listed here (the employee will open the special package, look at the goods and return it to you). You have the option of receiving your VAT refund in the currency of your choice (shekels, dollars, or euros).
Finally, we will provide an example of a VAT refund on goods purchased in one of the Dead Sea cosmetics stores. For creams, a hair mask, body lotion, soap with Dead Sea mud, and aftershave lotions purchased for a total of 500 shekels, 85 shekels were returned (equivalent to $ 27 at the 10.01.2022 rate of $ 1 = 3.12 shekels). We always recommend booking the airport VIP service so that the stewards can complete the VAT refund process on your behalf.
TAX-FREE AND VAT IN ISRAEL QUESTIONS
1. What is the VAT tax in Israel? In Israel, the current VAT rate is 17%. Exports of goods and certain services, as well as a variety of other transactions, are tax-free, and certain transactions are exempt. Banks and other financial institutions pay VAT-equivalent taxes at a rate of 17% on their total payroll and profits.
2. Do foreigners pay VAT in Israel? Tourists in Israel are eligible for a VAT refund. VAT is an abbreviation for "Value Added Tax." VAT is levied on many of the items and merchandise purchased by tourists while in Israel. In Israel, the current VAT rate is 17%.
3. What is the significance of Eilat's tax-free status? Eilat was chosen as a tax-free zone because the Israeli government encourages people to shop with a discount and boosts the economy of the south, that's how Israel attracts visitors to the south of Israel.
4. In 2022, what will the VAT rate in Israel be? 17%
5. Is it difficult to get a tax refund at Ben Gurion Airport? No, it's very simple; just follow the instructions above.
6. What is the best product to buy in Israel to take advantage of tax-free? Dead Sea items, jewelry, and salt.
BOOK VIP AIRPORT ASSISTANCE IN ISRAEL FOR EASY TAX-FREE TRAVEL!