5 reasons to move to Israel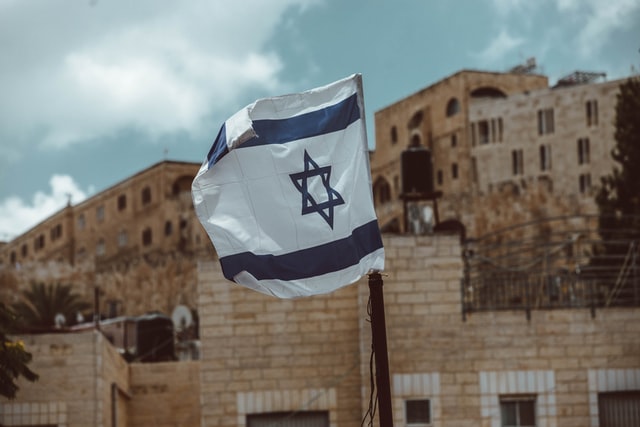 The world is making up legends about Israeli patriotism. However, here is the perspective of a man who went to Israel a few years ago and encountered the realities of living in this country.
Everyone who considers leaving their home country has reservations. It's perfectly natural. If you have the opportunity to relocate to Israel but are still undecided, here are five compelling reasons to do so.
Reason one
Israel is the only country in the world that offers new immigrants benefits and allows them to learn Hebrew without having to worry about housing or food. You can come to Israel through one of the unique programs that give accommodation, training, and financial assistance. New repatriates have a once-in-a-lifetime opportunity to learn the language, travel, and get to know the country. If you don't like anything, you may always return to your home country or go somewhere else. Israel may not become your permanent home, but it might serve as a springboard to locating a country that is a good fit for you.
Reason two
Israel is one of the world's safest countries. The media is continually reporting that Israel is at war, that there are explosions, terrorist assaults, rockets, and so on. This is quite rare. The benefit of Israel is that the country is always prepared for a military emergency; the Iron Dome system shields us from the sky, and soldiers are stationed on the borders, ready to defend. Simultaneously, all homes in Israel are outfitted with bomb shelters, and in new homes, there is a security room located in the apartments, so inhabitants do not have to run far to find cover. All of the people of our small country are united by war. Everyone becomes more tolerant and considerate of one another. fantastic sensation!
Reason three
One of the world's greatest medical services. One can argue against this argument, given the speed with which treatments are provided: occasionally narrow specialists must wait weeks or even months for doctor queues and spend several hours in the hospital's emergency room. But! In extremely serious circumstances, you are dealt with immediately and without delay. The equipment, the expertise of the doctors, and their experience are all of the top calibers. If you come to Israel as an infertile couple, you will almost certainly become parents in this country. This is something I've witnessed firsthand.
Reason four
Children are adored by Israelis. Agreed, it's good to raise a child in a country where he is greeted with affection and a smile rather than irritation. As you go down the streets and visit stores, you will hear how beautiful your child is and how adorable he is. Babies can be given tiny gifts in stores, and they are sometimes treated for free in cafes. Everything in Israel is designed to accommodate both individuals in wheelchairs and babies in strollers. No one will follow your kid around the store, taking goods from him so he doesn't drop them. If the infant bursts into sobs, no one in the cafe will look at you with contempt. The stroller will be assisted in being dragged onto the train or bus. Children are an aspect of life and culture in Israel. They're all around you. Even when there are holidays in kindergarten or school, I work with my parents. It is typical in Israel to have multiple children in a family. Yes, there is a brief maternity leave here, but this is probably the only disadvantage of parenthood.


Reason five
There simply isn't another country for Jews.

If Russians, Germans, British, Americans, Swedes, and other nations may live anywhere in the globe without encountering hostility, the tendency to rejection of Jews and occasional outbreaks of violence against us is concerning. In this aspect, "we have no other country," as they say in Israel. And it is correct. There is a widespread belief that if Israel does not exist, there will soon be no Jews as a nation.
As a result, everyone clings to this small piece of land, they love it so much, they create families and children here, and they wish each other to live to the age of 120. Because if Israel does not exist, none of us will exist; there will simply be no place for us.

If you're still on the fence about visiting Israel, keep in mind that it has three oceans, magnificent deserts, woods, mountains, views, amazing falafel, and Israeli pastries that are simply breathtaking. Israel must indeed be loved to live here. But if you don't try, you'll never know if this love will come into your life.
What are the benefits of living in Israel?
1)Israel has beautiful weather all year.

2)You can find a very affordable and dependable healthcare system
3)Delicious fresh food, vegan products, and herbs.

4)The local food scene is diverse.

5)Excellent travel destinations include Jerusalem, Tel Aviv, and the Dead Sea.
Is Israel a good place to move to?
Yes, Israel has a very high GDP, a great healthcare system, and a very good education system.
Can anyone move to Israel?
Despite being a liberal democratic country, Israel is not an immigration destination. As a result, Israel lacks laws and regulations that allow foreigners who want to come and settle in Israel to do so; only Jews can make "aliya" and settle down in Israel without any problems.
Is it expensive to live in Israel?
In general, Israel is expensive, with one of the highest living costs in the world. According to the most recent publication, Tel Aviv is the most expensive city in the world, ranking first on the Mercer Cost of Living Survey (2021). Wages in Israel are generally low, making life in the country even more difficult. Purchasing an apartment will cost approximately 165 average wages, compared to 90 in the United States and 60 in France.
What jobs in Israel pay well?
High-tech, medicine, and finance
DON'T FORGET TO BOOK A PRIVATE TRANSFER FROM BEN GURION AIRPORT WHEN YOU MAKE ALIYA!