Travel to Israel for a vacation from A to Z - Online travel guide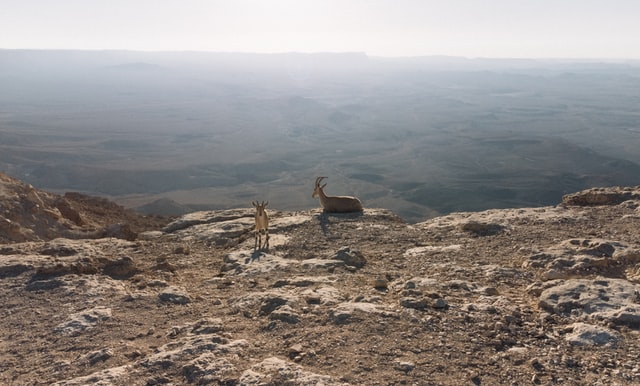 Organizing a trip to Israel is not only about buying a ticket and booking accommodation. There are many nuances that you need to consider before you make your vacation in Israel in 2021. This will be discussed in this guide.
The State of Israel
Israel is an independent, modern, unitary state with a dynamically developing economy and a high standard of living. This country is located in the Middle East and borders Lebanon, Syria, Jordan, and Egypt. It is washed by the Mediterranean and Red Seas.
Israel is a small country. Its area is 22,500 square kilometers, and from the south to the north, you can travel by car in just 7-8 hours. This means that in the morning you can admire the beautiful fish of the Red Sea in Eilat, and in the evening you can contemplate the unique Bahai Gardens in Haifa by the Mediterranean Sea. The population of the country is 9.2 million people, 75% of them are Jews. The rests are Arabs(20%) and national minorities.
The exceptional location, warm climate, many attractions, and religious heritage sites make the country attractive for tourism.
Why go on a vacation to Israel?

A trip to Israel in 2021 can be made for:
1. Historical heritage

2. Colorful people and customs

3. Religious motives

4. Beach holiday

5. Wellness
Destinations for holidays in Israel
Israel is famous for having four seas: Mediterranean, Red, Dead, and Galilee, two of which are lakes. Along with this, the country has a desert and mountains, where national parks and reserves, ancient fortresses, and cities are located. The Promised Land bears in itself the religious heritage of such denominations as Judaism, Christianity, and Islam, the shrines of which are closely intertwined. Therefore, the options for vacations in Israel can be very diverse.
Mediterranean Sea
There are many resorts on the Mediterranean Sea in Israel: Nahariya, Haifa, Netanya, Herzliya, Tel Aviv, Bat Yam, Ashdot, Ashkelon. Historical and natural monuments are also located along the Mediterranean coast, therefore, during a trip to Israel, a beach holiday can be combined with a cultural one.
Red sea
A small section of the Israeli border goes to the Gulf of Aqaba in the Red Sea. Here is the southern port and resort of the country - the city of Eilat. The Red Sea is famous for its underwater world, so you can see a piece of it in the vicinity of Eilat. It is warm here almost all year round.
Dead Sea
A trip to the Dead Sea in Israel is no longer a beach holiday, but a wellness one. Spa treatment is possible all year round, but swimming in the open lake from December to April is not comfortable for those who are thermophilic. Hotels usually have spa complexes and heated pools from the Dead Sea.
Sea of ​​Galilee
The Sea of ​​Galilee (also known as Lake Tiberias, also known as Kinneret) is more popular with residents as a resort holiday than with visiting tourists. The main resort is the city of Tiberias. There are many Orthodox/Catholic churches and important sites for the Christian religion in the vicinity.
Pilgrimage to the Holy Land
Pilgrimage is highly developed as a tourist destination in Israel. Christian pilgrims' routes include the holy city of Jerusalem, Nazareth, Palestinian Bethlehem, and Jericho, the place of the baptism of Jesus on the Jordan River, Yardenit, temples, and holy places of Galilee.
Combined holidays in Israel
Israel is an ideal country for combining beach, cultural, health, sightseeing, and educational recreation, and visiting religious shrines. The small size and high quality of the roads of the Jewish state make it possible to move from one end of the country to the other during the day.
Visa and entry rules
To travel to Israel in 2021 for tourism, medical treatment, or visiting relatives, Russians, Americans, and British do not need a visa. Already because of this factor, the country is gaining a portion of points in favor of the rest in Israel.
But visa-free entry does not mean that a tourist can be freely allowed into this country. Before departure at the airport, there will be serious control in the form of a survey and a thorough check of baggage (especially if you fly by Israeli airlines El-Al ). Upon arrival, the border guards also ask various kinds of questions. They are the last resort in deciding whether or not to let a tourist into Israel.

So, what you need to travel to Israel yourself. The following documents may be requested at the entrance:
1. Return air ticket.
2. Hotel reservation.
3. Insurance policy.
4. Confirmation of solvency.
5. Pcr Test
The most important thing is not to worry.
Weather in Israel
On the coast in northern Israel, the climate is predominantly the subtropical Mediterranean. In the south of the country, it is deserted. It is hot all over the country in summer. In spring and autumn, it is better to relax on the Mediterranean coast, and in winter - on the Red and Dead Seas. Although here in January-February, not everyone will like to go into rather cold water. In the autumn-spring period, there are dry sandy winds khamsin (share). Snow falls on the slopes of Mount Hermon in northeastern Israel in December and melts in March. In other regions of the country, snow and hail are rare. The most favorable time for a vacation in Israel is September-October.
What language is spoken in Israel?
The official languages ​​of Israel are Hebrew and Arabic. A decent part of the population understands English. There are many immigrants and immigrants from the countries of the former USSR in the country, therefore, Russian-speaking residents are very often found. In some areas of Israeli cities, you can see signs in Russian. In tourist places, information is also sometimes duplicated in Russian.
Time in Israel
In Israel, there is a seasonal changeover to summer/winter time in the spring and autumn. In summer, Israeli time corresponds to Moscow and Minsk time, and in winter it lags by an hour. The time with Kyiv is the same, except for a few weeks a year, when there is a seasonal switch of the arrow. Discrepancies in changing the time zone for summer and winter are associated with the binding in Israel to the Jewish calendar, and not to the Gregorian, like in many other countries.
The duration of daylight hours throughout the year does not change as sharply as in the middle lane: minimum - 10 hours in December, maximum - 14 hours in June. However, it should be borne in mind that in summer it gets dark much earlier than in Russia, Belarus, and Ukraine: in June at eight in the evening, in December at half-past five. When organizing your vacation in Israel, you must not forget to take this fact into account.

By the way, many places of interest close quite early: in the summer - at 17.00, and in the winter - at 15.00-16.00. We got to some of the attractions in the daytime but did not have time to visit. This is also worth taking into account when organizing a trip to Israel by yourself.
Israel currency and money exchange
The currency of Israel is the New Israeli Shekel, abbreviated as NIS (New Israeli Sheqel). It is better to take dollars or euros on a trip and exchange them for shekels on the spot. Bank cards (Visa, MasterCard) are accepted almost everywhere.
Indicative exchange rate for January 2021:
1 NIS = $ 0.31.
$ 1 = 3.29 NIS.
In the exchanger at the airport, they take a commission of about $ 6 when exchanging from $ 100 to $ 500. This is a fixed amount. Over $ 500 - 1.8% of the amount. The rate is usually the same as in most exchangers in the city. If you want to save money - stock up in advance in shekels in the amount necessary to get to the desired place, and there you can already buy Israeli currency without additional fees.
Israeli cuisine
Israel's cuisine is a mix of Mediterranean and Arabic and has several distinctive features. Israeli cuisine is based on kosher, according to which you need to cook and eat food according to certain rules. For example, dairy products cannot be consumed with meat products at the same meal. After dairy products, you can eat meat products only after two hours, and after meat products, milk products - not earlier than six hours later. Therefore, for breakfast, Jews usually eat cheeses, yogurts, vegetables, and fish, and for lunch and dinner, dishes containing meat and poultry.
There are also bans on certain foods. So, Jews can only eat the meat of artiodactyl ruminants. Only fish with scales and fins is suitable. Thus, Jews are prohibited from pork, black sturgeon caviar, seafood, and some other food.

There are also several rules for storing and preparing food. Among other things, any establishment that prepares kosher food strives to have a special certificate issued by a rabbi.
Dishes that are worth trying on vacation in Israel: Shawarma, Falafel, Shakshuka, Hummus, and others.
Shabbat, shalom!
Before proceeding to the independent organization of a trip to Israel, it is worth mentioning one local peculiarity that you must know before buying an air ticket and planning a route - Shabbat (Shabbat).
So, Shabbat (Saturday) is a universal religious Jewish day off, which begins at sunset on Friday, and ends at the same time on Saturday. Jews are strictly prohibited from working on Shabbat. Up to the point that you can't even press a button in an elevator. Therefore, during this period, public transport, many shops, restaurants, and other establishments do not work but private transportation does. On weekends, Israelis begin to move around the country: go on picnics, relax in resorts, go to attractions, etc. In general, it is better to book accommodation in Shabbat in advance. It is not advisable to plan arrival/departure, as well as travel around the country by public transport on Friday evening and Holy Saturday. Renting a car (on Shabbat is possible only at Ben-Gurion airport) can save, on the intricacies of which we will dwell.
Flights to Israel
One of the important stages that we must take care of in advance when planning an independent trip to Israel is buying an air ticket. Direct flights to Tel Aviv are made from Moscow, St. Petersburg, Sochi, Kyiv, Los Angeles, New York, Miami, Boston London, and other large cities. Low-cost airlines fly to Eilat from Kaunas and Hamburg.
On vacation to Israel in 2021, you can fly to only a few airports:
1. Ben Gurion (20 km from Tel Aviv and 55 km from Jerusalem).

2. Ovda (60 km from Eilat).

3. Timna (25 km from Eilat).

Domestic flights are also carried out at the airports:
How to get from the airport to the city?
There are several main ways to get from the airport to your destination:
1. Public transport.

2. Taxi or by ordering a transfer

3. On a rented car.

Do not forget about the arrival on Shabbat. To get to the desired place during this period, it is better to book a car rental at the airport in advance or order an individual transfer, since public transport does not run.
Public transport in Israel
Public transport in Israel is well developed. There are regular bus and train connections between the settlements. Minibusses are popular that serve passengers even on Shabbat. You can still get around Jerusalem by tram, and in Haifa - by metronit.
In Israel, trains run from Beer Sheva to Nahariya, as well as branches to Ben Gurion Airport, Jerusalem, and Dimona. In the future, it is planned to build a railway to Eilat. To view the timetables and ticket prices, there is a Russian website rail.co.il.
Car rental in Israel
To brighten up your vacation in Israel, you can rent a car and go to many attractions on your own. The roads in the country are wonderful, most of them are free. Car rental at affordable prices. Read more in the mega-useful article about car rental in Israel.
How to book accommodations in Israel?
In Israel, hotel service is of so-so quality. Sometimes it is not very clean, untidy and old. But recently, the trend has been towards improving the level of service for hoteliers.
The main sites for rental housing:
booking.com is everyone's favorite Booking. In many cases, we book hotels on this site with a special discount for our clients. If you stay at hotels through this service five times, you will become a genius traveler, which gives you discounts and many unique benefits for your next reservations.


Airbnb - we use this site when we want to rent an apartment or accommodation from the owner, not a hotel. If you register using the specified invitation link, you will receive a gift.

It is advisable to carefully study the reviews so that there are no surprises later.
Travel insurance in Israel
Insurance is the requirement to travel to Israel. And there is a possibility that at the entrance it may be requested along with such documents as a return air ticket or hotel reservation. In some insurance companies, the policy begins to be valid a few days after the purchase, so it is advisable to purchase insurance no later than 5 days before departure so that there is more choice of offers, Medicine in Israel is quite expensive, and the tourist policy is quite affordable at the same time.
Private Tours to Israel
If you plan to try individually and save money, group tours will be the best option for you, this is not the best way to explore Israel but the cheapest. a better option will be to book a private tour with a private tour guide...yes the price will be higher but the result will be dramatically better.
What to see in Israel?
Not everyone goes on vacation to Israel just to bask on the beach. Israel is an amazing country, where on a relatively small piece of land there are a huge number of different kinds of attractions for every taste. Of course, during a short vacation, you will not see everything, even with a strong desire, so in this section, I will focus only on the most must-see, in our opinion.
1. Old Jerusalem is not only an open-air museum but also a holy city for three religions. Only here you can see how a Jew prays at the Western Wall under the voice of a muezzin calling Muslims to Friday prayer. A 10-minute walk from here, Christians from all over the world queue to touch the Holy Sepulcher.
2. The Dead Sea is a unique creation of nature. This salt lake is rich in mineral composition and its shores are the lowest land areas on the planet.
3. The Bahai Gardens with the Tomb of the Bab on Mount Carmel are the hallmark of Haifa. It is very beautiful and well-groomed here, and the upper platforms offer stunning views of the blooming terraces and the Mediterranean Sea.
4. Timna Park in Eilat is just an enchanting place. In a valley in the middle of the desert, natural forces have formed unusual rock figures. And also in these places, there are ancient copper mines. We enjoyed the trip through the valley.
5. Rosh HaNikra grottoes are another attraction on the shores of the Mediterranean Sea. More precisely, not on the shore itself, but under it. Over the years, the water washed away the rock, and crevices and grottoes appeared in the rock. In these places, and the person tried. A railway tunnel was once laid in the rock, which led to the territory of today's Lebanon.
6. The Masada fortress is valuable not only for its ancient ruins but also as an ideological symbol for Israel. And for me, as a nature lover, the location of Masada and the fantastic surrounding landscapes are of great importance.
7. Beit Guvrin is an ancient cave city. I found out about this place quite recently, so during our trip to Israel, we did not visit it. And the photos on the internet are impressive.
8. Akko is a picturesque ancient town with small streets behind a fortress wall.
There are, of course, many other worthy attractions, such as the "Mini Israel" park, the ruins of the ancient cities of Caesarea, Beit Shean, Herodion and others, reserves, fortresses, canyons, craters, monasteries. We visited all these amazing places.
In the meantime, you can use the google-map on which the sights of Israel are marked. This map has flexible settings, where you can enable/disable certain sections. If you click on the label, the GPS coordinates will appear. We have noted not all the sights of Israel, Other maps of Israel in Russian or English for download can be viewed at the link.
Tours in Israel

When there is no opportunity or desire to travel around Israel on their own, many tourists take excursions. They are of two types: group and individual.
1. Individual excursions
Individual excursions are VIP trips around Israel on the personal transport of a guide or walking tours with a personal guide. Convenient when traveling with a family or a group of friends. With such excursions, as a rule, the cost is paid not per person, but the group. Individual excursions in Israel in 2021 can be viewed below:
2. Group excursions
Group tours are thematic trips around Israel by bus with other tourists. Executed on a schedule.
As a rule, if there is a price per person, it means that the excursion is a group (general). If for a group, then it is individual.
There are also excursion tours in Israel. For example, this five-day tour, or this seven-day tour. Check in the correspondence what exactly is included in the price of such an excursion.
Security in the Jewish state
While traveling in Israel, one Russian expatriate asked the following question: "Well, is it really scary here? Otherwise, you are inventing things in Russia there. " We don't know about the others, but we have no doubts about security in Israel. Palestinian territories are something different.
In Palestine, there are still areas at risk. Israel is surrounded by Arab-Muslim countries, which, as you know, do not have the warmest feelings for the Jewish state. The situation is aggravated by the Gaza Strip and the Palestinian territories of the West Bank, which periodically give news about themselves in the form of attempts to commit a terrorist attack or shelling of nearby territories.
The risk zone is located in cities located near the Gaza Strip (up to 10-50 km, missiles do not fly further): Ashkelon, Sderot, Netivot, Ohakim, Kiryat Malakhi, Kiryat Gat, Ashdot, Beer Sheva, Yavne, and Rehovot. Most of all fall to Sderot. After the armistice in 2014, the number of rocket attacks dropped significantly. Sometimes terrorist attacks happen in Jerusalem and Tel Aviv, but these are isolated cases. The Israeli army is well prepared and responds promptly to terrorist attacks, most of which have been successfully prevented.

As for street crime in Israel, its level is relatively low, but you should not lose your head in crowded places, leave things unattended on beaches and train stations.
Visiting Palestinian Territories
The Palestinian Territories are located in the Gaza Strip and the West Bank region. Many people think that the territory of the West Bank belongs entirely to the Palestinian Authority. However, it is not. The West Bank is conditionally divided into three zones: A, B, and C. Each of them has its own rules, determining the degree of influence of Palestine and Israel in this area. Let's go a little deeper:
Zone A - full control of Palestine.

Zone B - joint control of Israel (military) and Palestine (administrative).

Zone C - full control of Israel.

Jews are not allowed to enter Zone A (mind you, we are not talking about citizenship, but about nationality), and the authorities of Israel, not Palestine, are prohibited. As for tourists, they can enter the West Bank Palestinian Authority. However, check the latest news before visiting these places. You should not meddle in the Gaza Strip, tourists are not allowed there.
On the spot, it is difficult to figure out where the zones change. if the names of settlements are in maps and spelled out in Arabic, it means Palestine (zones A and B). If in Hebrew - then zone C.
Major Palestinian cities: Ramallah, Hebron, Bethlehem, Jericho, Nablus, Janine.
That's all for now. We are sure you are now ready to plan your trip to Israel yourself. And if you have additional questions about holidays in Israel in 2021 - ask them in the comments, we will try to answer. Perhaps we will even supplement the guide with new sections on popular questions or write a separate detailed article.