Transfers in Israel
Why private transfers in Israel?

With OTTO transportation services in Israel, you can book any vehicle type for any transfers in Israel, to Jerusalem, the Dead Sea, Tel Aviv, or even Eilat! Otto transportation services in Israel offer the best private transfers in Israel with a private driver without any strangers next to you or common trips, and at the same time, we keep the best affordable prices for you, our clients.
We care not only about comfort and price but also about the safety of our customers, especially during difficult times such as the COVID-19 pandemic in 2020/2021. All our private vehicles are new and in great condition since we don't keep or use old vehicles! Before you book the transfers in Israel, OTTO transportation services in Israel customer service will contact you to make sure we don't have any mistakes. You can book a private transfer in Israel during any period since we are open 24/7 and change the reservation even at the last minute, that's how flexible we are! We have a flexible price list for our transfers in Israel and special discounts for seniors, the handicapped, or people who need it, please contact the OTTO transportation services in Israel concierge to ask for the discount ahead.
OTTO transportation services in Israel offer its clients transfers in Israel by private minibus, or private minivan to Jerusalem and Tel Aviv, Eilat, or the Dead Sea region any time. The car selection is very wide and equipped with the best brands so you can choose your preferred vehicle for your transfers in Israel. We work for our clients constantly to improve our transfers in Israel more and more and we guarantee you the VIP service that you deserve!
With years of experience providing private transfers in Israel to every destination, we have developed a stable team of drivers in Israel who are not changing and they are also taking care of our cars. We provide our customers with the best transfers in Israel and OTTO transportation services in Israel have been selected as the best private transportation services in Israel provider for 2019!
Booking transfers in Israel and giving the best service that is always our duty to our passengers, starting with an official dress code from the driver when meeting and ending with a handshake at the end of your transfers in Israel. our clients are always returning and booking with us again we can assure you that, all our clients who book transfers in Israel or cars with a driver in Israel with us recommend Otto transportation services in Israel to their family and colleagues.
OTTO transportation services in Israel offers special discounts for returning clients or new clients coming with a recommendation of their friends, we are sure in our transfers in Israel and our transportation services in Israel and we guarantee your perfect ride we are so sure that we can refund you 100% if you don't like the service!!!
There are two significant courses to get between Tel Aviv and Jerusalem: Road 443 through Modiin and part of the west bank or Road 1 straight to Jerusalem. road 443 may be the better option since the traffic is lower but road no 1 will be the shorter option to get to the capital.
In case you are interested to extend your transfer from Tel Aviv to Jerusalem or from Jerusalem to Tel Aviv, there are many places to see on the way, such as the tank museum in Latrun or different wineries along the Ella Valley.
The morning and late evening will probably be the worst time to travel from one city to another since the traffic is very heavy and people drive to their offices or homes.
The recommended times to make the transfers in Israel will be between 10:00-14:00 and after 19:00, for example, a transfer from Tel Aviv to Jerusalem at 8 AM will take you 1:45 minutes but at 10 AM only 1 hour, the same thing in the opposite direction.
Transfers to the Dead Sea hotels will take around 2.5 hours, we recommend making a stop to refresh on the way or ever visit the Masada nation park or the Jordan River baptism site.
Transfers to Safed or the Golan height will be between 2 hours and 3 hours, planning to visit a national park on the way and enjoy a beautiful waterfall? no problem! take your time and we will wait for you.
Transfers to Eilat will require a long drive,4 hours, we can help to plan an easy-going ride with a few stops.
To avoid traffic and save headaches use transfers in Israel from the back seat and enjoy the ride.
At OTTO transportation services in Israel, we have a great variety of vehicles accessible to you for private transportation administrations and transfers in Israel.
We realize that your calendar is stuffed with gatherings and that you would prefer not to sit around idly searching for stopping or hailing taxis and having a conversation with rude drivers, using This transfer service in Israel is likewise important for guests who need to boost time spent at scenes and attractions during a short visit.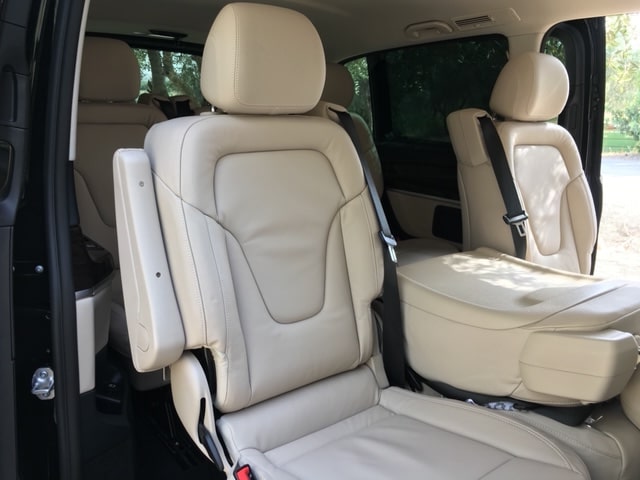 Travel in comfort and style
Otto transportation services in Israel provide its clients with a great selection of vehicle classes and classifications. These incorporate standard cars like a Mercedes E Class, Mercedes V class or S class, minibusses, or even full-sized transport for enormous groups.
We will guarantee that you choose the correct vehicle to go to effortlessly and do not overpay for the trip.
The most effective method to book transfers in Israel in 5 simple steps:
Select the required date and time.
Select a pickup point.
Select your destination.
Select your preferred vehicle class.
Select your contact data
When the booking is finished, you will be reached by your trip specialist who will be accessible to you every minute of every day both pre-order and during your transfer from your location to respond to any inquiries.
Conclusion
Booking transfers in Israel can be a big problem especially since there are many transportation services in Israel companies providing the same service, but why risk your life during your precious vacation and use a not authorized company without insurance and a license?
The answer is very simple, use only a proven and licensed transportation company in Israel, use Otto transportation services in Israel, we provide the best service since 1990!
BOOK PRIVATE TRANSFERS IN ISRAEL TODAY!