ISRAEL BUSINESS TOURS FOR INDIVIDUALS AND CORPORATES
Today, business tourism is the most in-demand and popular service not just in Israel, but across the world post-Covid 19 periods. It broadens corporate perspective and creates new chances and prospects for development and progress. Individual business travels with a private driver in executive vehicles are organized, as are larger corporate visits. Do you still remember Covid 19 period? we certainly do not!
Private transportation for businessmen in Israel helps businessmen and entrepreneurs to meet new business partners, discuss projects with colleagues in an informal atmosphere, learn about creative parts of their industry, and sign new contracts.
Thinking in the same direction with partners is a critical factor for the success of starting and growing a business.
CAR WITH DRIVER FOR A BUSINESS TRIP IN ISRAEL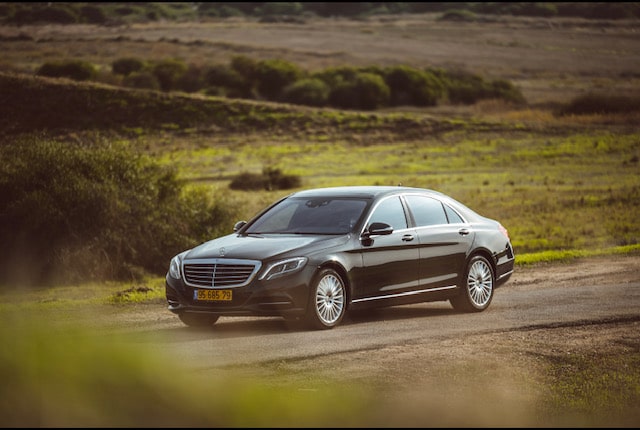 Israel is situated in the Middle East, on the Mediterranean Sea's coast. And plays an essential part in global commercial life, Israel is considered being as one of the leading economical states in the world for business. There are various exhibits, conferences, and business events in Israel. We will assist you in route planning and supply you with a representative car(Sedan, Van, or any luxury model) for rent based purely on your company's interests. We know from experience that such a service is vital for you, and you may give us a task(delivery, shopping, translation) to make your business trip to Israel super-efficient. Your success is our top priority, therefore booking transportation for business in Israel will save you time and stress, allowing you to concentrate on the next meeting.
WHAT ARE THE MOST POPULAR BUSINESS TOURS IN ISRAEL?
Several significant firms will offer their market insights and ambitions for several years to come, including high-tech, military, diamonds, and tourism. Google, Facebook, Waze, Elbit, Microsoft, Exon, and many others are among the largest. Modern Israeli companies, as well as medical equipment laboratories, are the most popular platforms, with the majority of them situated in Tel Aviv and Herzliya.
Investment funds that deal with the most recent startups and organizations display their development initiatives in their early phases.
Latest project ideas create startups, which grow into huge and profitable corporations. Startups share their success stories.
Entrepreneurship facilities and Tel Aviv's largest coworking spaces impress you with fresh ideas and concepts for starting your new business plan.
So, without a private driver, how will you travel to these business meetings in Israel?
BUSINESS EXECUTIVE CAR RENTAL ISRAEL
A business tour in Israel by car with a personal driver is beneficial to both a professional business team and top managers, as well as chief executives and founders. As a result, all you need to do is go on a business tour in Israel in a prestige vehicle to alter your perspective, find new ideas for going forward, and, most importantly, concentrate on your business travel in Israel without any doubts.
A business tour in Israel will allow executives and owners to look at their firm from new perspectives, find the best solutions, and get out of the office. A business trip in Israel enables executives to move more quickly and confidently trusting a reliable transportation service.
Top executives will be able to receive new ideas, share experiences with colleagues, and devise innovative strategies to drive their personnel.
A business tour in Israel is, first and foremost, a highly valuable holiday that will assist recharge with fresh creative ideas and perform a unique team building, Israel will inspire you with its latest innovations and local skills.
Rent an exclusive car with a personal driver for a business meeting – and relax in the back seat while we take you to your next meeting, drink some water, and use the free minibar of the car- for free!
BUSINESS TRANSPORTATION AND TRANSFERS IN ISRAEL
If you are traveling to Israel and need to rent a business car with a driver, our agency will be an outstanding strategic provider for you, allowing you to focus completely on your business goals. To go to the hotel and afterward to a business meeting in comfort, simply contact our management and request a business class car with a driver for business meetings in Tel Aviv, Herzliya, Ranana, or Jerusalem.
The major purpose of business trips in Israel is not only to find new business partners and expand one's firm but also to become familiar with a new country and its remarkable popular places such as Jerusalem, Jaffa, and Haifa! The organizing of business private tours with a driver in Israel on new premium vehicles at moderate costs is at your service. Book a car with a personal driver for a business meeting, and we'll show you the finest of Israel's business tourism! For business travels in Israel, we provide premium automobile chauffeur service with or without a licensed tour guide.
OUR SERVICES FOR BUSINESS TRAVEL IN ISRAEL INCLUDE:
1)Complete business route and timetable
2)VIP meet and greet service at Ben Gurion International Airport
3)Private transfers to and from business meetings, including wait time and return
4)Private tour guide services for private excursions
5)A 24-hour help center is provided.
6)A wide range of vehicles
7)Services of a translator
PERSONAL DRIVER FOR ISRAELI BUSINESS MEETINGS
We realize how exhausting a flight especially one lasting more than a few hours from the USA or China, maybe. As a result, if you need to go somewhere before you begin your business in Israel our drivers can let you rest and go about your business. With our premium car rental service for business meetings in Israel, you won't have to worry about any small detail or the next day- simply rely on our professionals and take a nap in the back seat! You will arrive at your location without any worries.
ADVANTAGES OF HIRING A CAR WITH A DRIVER FOR BUSINESS TOURS IN ISRAEL
1. Private and clean transportation from the airport to your hotel
2. Reaching your business meeting on time
3. Planning your business tour in Israel with a private car and a driver and making as many changes as you need.
4. Cars for Any possible delegation size
5. Enjoy brand new authorized cars
6. Free concierge service for hotels, private tours, and restaurants bookings
OTTO Israel organizes the best business tours in Israel tailor-made according to your needs, times, and objectives. There is not a single problem that we can't handle! We provide professional car rental services with a driver for business tours in Israel for the biggest corporates since 1990 and experience is our second name. We can guarantee the highest service quality on the Israeli market, for your precious business trip to Israel! Don't look any further and book the most reliable transportation for your business tour in Israel!