RENTING A HELICOPTER IN ISRAEL  
WHY YOU SHOULD RENT A HELICOPTER IN ISRAEL?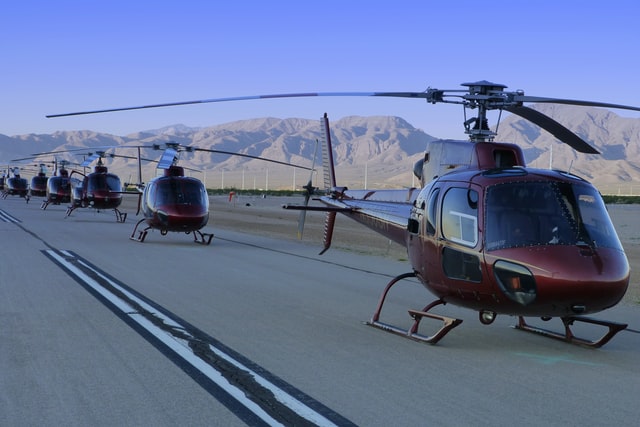 In the past, renting a private helicopter in Israel was reserved for rich people and movie stars, the price of renting a helicopter was so high that it could only be seen as a clear symbol of luxury. Renting a private helicopter preserves the status symbol of luxury but at surprising prices affordable to everyone. It is now also possible for an individual or just for tourists who want to see Israel from above.
Whether it is a wedding event, photos in the skies of the country, or a romantic marriage proposal. Many people find additional and varied flavors to rent a private helicopter.
The cost of a private helicopter today is not the only factor affecting the accessibility of private helicopter rental, but also the growing awareness of this fantastic mobility device.
Quite a few decades have passed since helicopters became popular, well-known, and even applicable among the public. Still, today the world of helicopter rental has become more accessible than ever and is considered an original and unique addition to any event and experience.
The price of renting a helicopter in Israel is not as high and threatening as it used to be. For information on the prices of helicopter rental per flight hour in Israel and any questions, you are welcome to contact us.
Helicopter rental is a special service that has become increasingly popular in recent years.
OTTO Transportation services in Israel offer helicopter rentals for touristic flights above the famous Israeli sights such as Jerusalem, Masada, the Golan Heights, and many more.
THE HELICOPTER RENTAL SERVICES IN ISRAEL
1. VIP helicopter rental for business people and business meetings. The perfect solution for congested and busy cities such as bustling Tel Aviv and busy roads, long journeys without fear of not meeting deadlines, and no less important to arrive at the meeting relaxed and fresh.
2. Rent a Helicopter in Israel to fly above Israel's iconic locations:
★The Gilboa - Check out the famous location related to Kind Saul and enjoy a tasty lunch observing the mountains.
★Jerusalem - Fly above the old city of Jerusalem, the temple mount, the church of the holy sepulcher, the western wall, etc.
★Masada - Discover the hidden fortress of the Judean desert.
★Christian sites around the Sea of Galilee - Explore the historical sites from the times of Jesus such as Magdala, Capernaum, and The Jordan River.
★Mount Meron - The Jewish saints, visit the graves of the notorious rabbis.
★Mitzpe Ramon - Go down to the Negev Desert for a day, and explore the craters and the spectacular Israeli nature.
★The Dead Sea - Take a trip to the lowest place on earth, and swim in the salty lake.
★The Golan Heights - Fly north to the border with Syria, and learn about the battles of Israel.
HELICOPTER ORDER IN ISRAEL
1. Flight above Israel - an amazing family and friends experience.
2. Romantic flight - surprise your loved ones and rent a short flight with deserts and surprises.
3. Helicopter Flights for photography and productions in Israel - Helicopters adapted for field photography Architecture Films and weddings, we have an option to rent a chopper for a full day also.
4. Marriage proposal - be original and unique, this is a great option for a surprise proposal.
5. Anniversary - an original, unique, and perfect gift for the anniversary celebration.
6. Helicopter rental for Birthdays in Israel - an amazing birthday surprise, it's just important to make sure the celebrant does not suffer from fear of heights.
7. Private Helicopter flights in Israel - Choose your route and plan your custom day.
8. Pilot for one day - an original gift for extreme enthusiasts to be a pilot for one day in Israel.
9. Helicopter for a Bar Mitzvah in Israel - A gift flight to an unforgettable Bar Mitzvah celebration.
10. Extreme Photography Helicopter in Israel - Extreme Photography
WE OFFER TO RENT A HELICOPTER IN ISRAEL AND CHOOSE THE MODEL
1.177 BK,7 seats + pilot A helicopter with two jet engines is also used as an evacuation helicopter.
2. Sikorsky 76c ++ 1-11 seats + pilot, a VIP helicopter with two jet engines - a large, comfortable, and safe helicopter. Popular with large group tours.
3. Bell 429 7 Seats, a VIP Helicopter with Two jet engines - among the most impressive helicopters in Israel - popular for large business people.
4. Bell 206 4 seats + pilot with one engine - comfortable and beautiful helicopter - popular among trips and events.
5. Bell 206L 4-seater + single-engine- popular for family trips and long flights.
WHERE CAN YOU TAKE OFF AND LAND WITH AN ISRAELI HELICOPTER?
In Israel, there is a wide range of landing fields, governmental and individual from the south to the north. All over the country, you can contact our concierge service and we will be happy to answer all the details in detail.
Helicopter landing site location - Helicopters are scattered throughout the country, from hospitals to airports. Also in the central district, two large landing fields consist mostly of small helicopters with one engine. In Haifa, there is a landing pad for large helicopters, which have twin engines.
There is also the option of an initiated landing pad, meaning a landing pad in a specific location that is not defined as a pre-approved helicopter paddle. In such a case, some actions are required, such as checking the suitability of the area and locating the point. Also, written approval must be obtained from the landowner or his representatives. The above service involves an additional fee.
RENTING A HELICOPTER IN ISRAEL STANDARDS
★OTTO Israel does not compromise on the best and highest standards for safety, availability, service, and emergencies for our customers.
★Safety - we put safety first and foremost. From the most experienced pilots to the maintenance of helicopters.
★Availability- Helicopters are available 24 hours 7 days a week.
★Service - we provide the best stewards available from 9:00 - 23:00.
★Emergencies - When and if necessary we are available for a variety of services and solutions in 24/7 emergencies. For evacuation in Hits or any other emergency flight.
★Integrated service of helicopter rental with luxury vehicles in Israel.
ADDITIONAL IDEAS FOR RENTING A HELICOPTER IN ISRAEL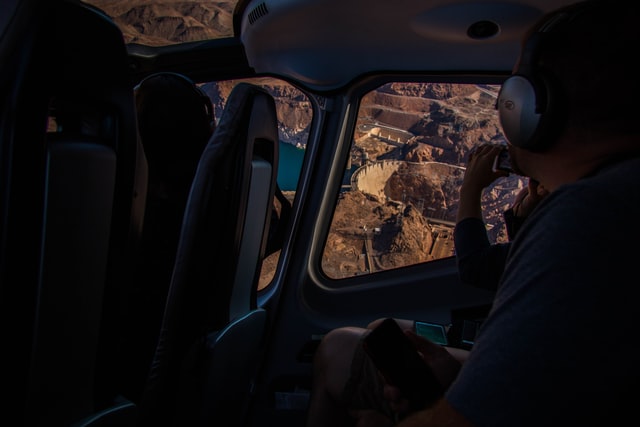 ★A Pilot for one day in Israel - a special and popular service for birthdays celebrations
★Fly at night above Israel - it's important to know, that not every helicopter and pilot is allowed to fly in the dark. This requires a night-flight permit and is not always possible for security reasons.
★Fly to Jordan - take a helicopter private flight to Amman or petra.
WHY BOOK A PRIVATE HELICOPTER IN ISRAEL?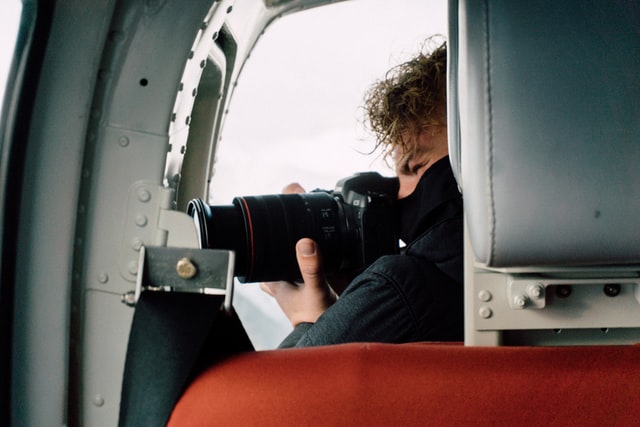 Our mission is to provide the best experience possible in Israel for you, that's why a private helicopter rental service in Israel for tours above the famous holy places, full daily trips upon requests flights will turn your visit to Israel into an unforgettable lifetime trip. If you decide to book a private helicopter in Israel please contact our concierge service and we will be delighted to explain and guide you to the perfect helicopter in Israel booking service.
HELICOPTER RENTAL IN ISRAEL PRICES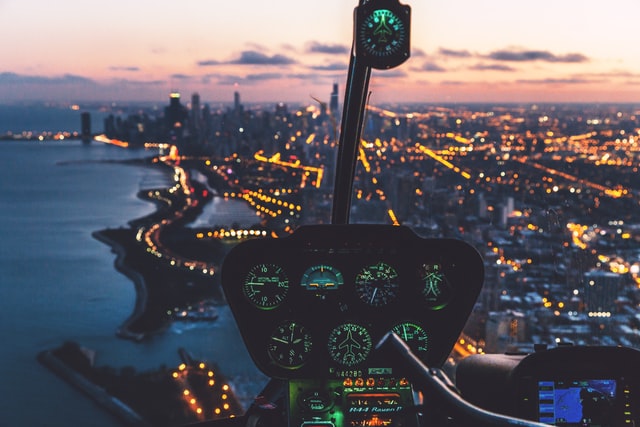 The price of renting helicopters in Israel is priced according to the rental hours from the moment the helicopter leaves the landing site until its return and of course, depends on a lot of variables. The price starts at 4000 NIS + VAT for 3 seats. For more details, you are welcome to contact us directly.
Benefits - a variety of benefits and discounts for our regular customers. For more details, you can contact us.
Additional rental services that we offer, are luxury cars with a driver, limousines, luxury shuttles, and drivers who will be waiting for you for your convenience at the landing location and will pick you up at any desired destination.
We specialize in building long-term routes that include car rentals and complex and dynamic routes.
Cancellation of a helicopter rental in Israel - when you receive a price offer, you will also receive a policy for canceling the transaction/flight.
Private Helicopter in Israel order availability - a helicopter must be ordered at least 24 hours in advance! Differentiate in emergencies such as immediate emergency evacuation.
CONCLUSION
OTTO Israel will act and make every effort to provide you with the best helicopter rental in Israel service, so what are you waiting for? begin your journey in Israel.