TEL AVIV TO EILAT: WHY PRIVATE TRANSFERS?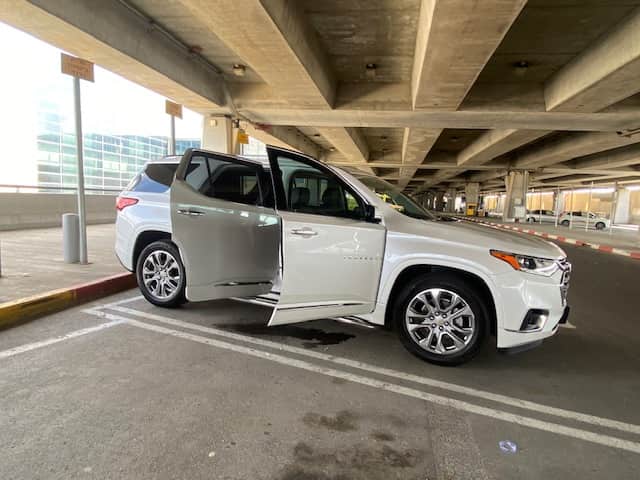 One of the most expensive and prestigious resorts in Israel in Eilat. This is a duty-free zone, and a beautiful coastline with beaches and cafes, a lot of water activities, and breathtaking cruises, and much more. If you're not landing at Eilat airport, but heading here from Tel Aviv, be prepared for a long trip. The roads are very good here and the trip is usually quiet and comfortable. To save precious hours of relaxation, book your transfer from Tel Aviv to Eilat in advance.
You can choose a car that suits you in terms of class and capacity. After meeting you at the airport or your hotel in Tel Aviv, you will be immediately taken to your car and your journey through Israel will begin immediately. Ordering a return transfer or a round trip to Eilat, you do not risk being late for your flight at Tel Aviv airport on the day of departure. You will know in advance the number of your travel expenses, since transfer services to Eilat are paid strictly by credit card or cash, no additional tips and commissions will be required from you.

The transfer service from Tel Aviv to Eilat or Ben Gurion airport is convenient especially if you want to travel from Tel Aviv Ben Gurion airport (Israel) then you will definitely need a transfer from Tel Aviv Ben Gurion Airport to Eilat. OTTO Israel can offer you various transfer options. It can be a transfer in a prestigious car, or a business minivan, or a shuttle bus. The transfer will take you from the airport, train station, port, bus station to the hotel, apartment, villa. facilities
You can pay for the transfer order either by card or by other available means. The Transfer from Tel Aviv Ben Gurion Airport to Eilat includes the trip itself, driver services, assistance with luggage, travel on local toll roads, and the amount of luggage indicated for each car. And for the shuttle bus - the amount of luggage for the number of adults and children specified in the reservation.
WHAT IS THE DISTANCE FROM TEL AVIV TO EILAT?

The Distance to Eilat from Tel Aviv is 400km
The Distance to Eilat from Ben Gurion Airport is 370km
HOW TO GET FROM TEL AVIV TO EILAT
PRIVATE DRIVER WITH A PRIVATE CAR FROM TEL AVIV TO EILAT

Having developed a travel plan with a private driver in Israel, it is enough to quickly get to Eilat. Eilat is the southern city of Israel, located on the magnificent coast of the Eilat Gulf of the Red Sea. For many years, Eilat has a reputation as an elite winter resort. However, hot summers and mild winters in Eilat allow tourists to relax here all year round. Book your Tel Aviv to Eilat transfer and enjoy your trip from start to finish.

Eilat is a tourist city located at the southernmost point of Israel on the Red Sea coast. The tourism industry occupies the main place here. Convenient location, hot climate, and beautiful nature made Eilat one of the most popular resorts in Israel.
The airport, which receives tourists who have decided to relax on the shores of the Red Sea, is also located in the Southern District of Israel, sixty kilometers from Eilat. And although Eilat itself has its own airport, it cannot accept large planes due to the short runway.
Of course, there are enough tourists in Israel who try to go around the whole country and see as much as possible in one trip. That is why private transfers from Tel Aviv to Eilat are so popular.
HOW TO GET FROM TEL AVIV TO EILAT

The distance from Tel Aviv to Eilat is about 350 kilometers. Due to the popularity of the route, you can get to Eilat by public transport without long waiting times.
1.By far the fastest transport is the plane. The flight will take only an hour and a half. In this case, the cost of the ticket will depend on the season. The price can vary from 50 to 150 euros. At the same time, planes, unlike buses, do not fly too often. And tickets will have to be ordered in advance.
2.There are bus routes and trains from Tel Aviv to Eilat. Depending on the route chosen, the journey can take up to 6-7 hours, which is also not always convenient, although very cheap.
3.The third option is a Taxi from Tel Aviv to Eilat. Of course, this option will cost more than the ones listed above, but it will definitely take less time (if you take into account all the organizational nuances and not just the time for the journey itself).remenber a private transfer from Tel Aviv to Eilat with a Private luxury car will cost probably the same but the service and quality will be 10 times better!
PRIVATE TRANSFER TEL AVIV - EILAT IS IDEAL FOR YOU IF:
1.You have a limited time frame and cannot wait for the next flight.

2.You prefer comfort and do not want to carry your luggage, look for a stopover, and waste time on other unforeseen situations.

3.You do not know the language and want to avoid possible road problems associated with this.
4.You prefer a private clean licensed car to assure to the safety and cleanness during covid 19 periods.
BOOK A TRANSFER FROM TEL AVIV TO EILAT WITH OTTO ISRAEL

Today Israel is open to the whole world. Many tourists prefer taxis to other modes of transport especially during pandemic times, which prompts transport companies to expand their fleet and list of services. After all, the competition gives rise to improved service.
As for tourists, as well as guests from other Russian/American/Chinese, etc - speaking countries, the problem of the language barrier is very acute. The work of our company is aimed specifically at this segment of the country's guests, since our drivers speak English, French, Russian, Arabic, and even Chinese.
Our site is completely in English and Russian so that every tourist from the United States, Russia, Ukraine, Belarus can easily order a transfer. To do this, you just need to fill out the form. The application will instantly be processed and your order will be accepted.
ADVANTAGES OF A PRIVATE TEL AVIV - EILAT TRANSFERS
1.New comfortable cars with a capacity of 3 to 24 passengers

2.Russian\English\Arabic\French\Chinese speaking drivers

3.Punctuality and responsibility

4.Wide range of services

5.Unlike many competitors, we have really affordable prices

6.High service level
7.Insurance and License
8.Intrested to see places on the way to Eilat
SERVICE PRICES AND PAYMENT


If you are interested in the cost of a specific transfer, you can call us 24/7 and we will be happy to assist and give you the best price possible according to the time, the number of passengers, and location. Fill in the form and we will be in touch shortly!
Payment is made upon the completion of the service at a personal meeting with the driver in cash or by bank transfer through the terminal. We do not require full prepayment as we want you to trust us. To reserve a car, you need to make an advance payment of only 10% of the total cost. Prepayment is made through PayPal.
In 2021 we don't request any prepayments!
All transfers to Eilat from Tel Aviv or Tel Aviv to Eilat, including airport transfers, are performed only by licensed carriers


BOOK YOUR PRIVATE TRANSFER TO EILAT TODAY!